Built with
marketers
HR
owners
leaders
educators
YOU
in mind
Easy-to-use digital signage that streamlines communication
throughout your organization.
Powerful digital signage that's easy to use
Retriever Digital Signage empowers you and your organization to effectively communicate with your customers and employees. Turn your screens into powerful messaging to help your business grow.
Ease of use
Access your signage from any modern browser on any device.
Customization
Match your organization's brand and voice with easy-to-use customization tools.
Digital signage anywhere
Our digital signage players are ready for all screen sizes, aspect ratios, and orientations.
Grow Your Revenue
Communicate with your customers
Communicating the right messages to all of your customers might seem like an impossible task. Boost customer engagement with our digital signage with:
All while lowering perceived wait times. Make your customers and your business happy.
Boost Employee Contact
Engage within your organization
Making sure your organization stays healthy is a top priority. Use our digital signage to communicate throughout your organization and extend your reach to all of your employees with:
Mechanics Bank
So how does a progressive bank reach their customers? Mechanics Bank analyzed the situation and chose digital signage.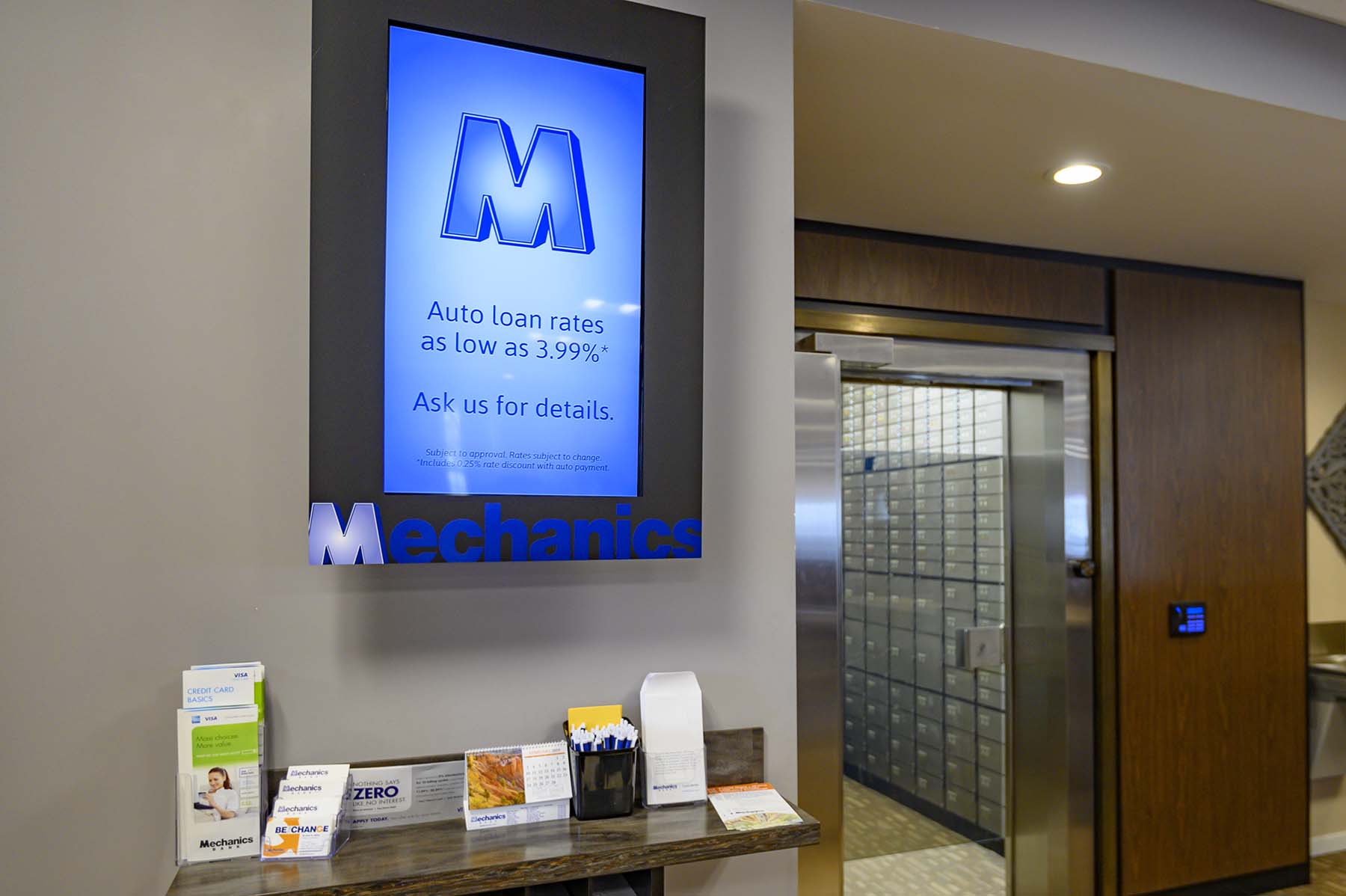 Clear Fork Schools
Effective schools like Clear Fork Schools utilize a communications strategy that fits the needs of a 21st century student.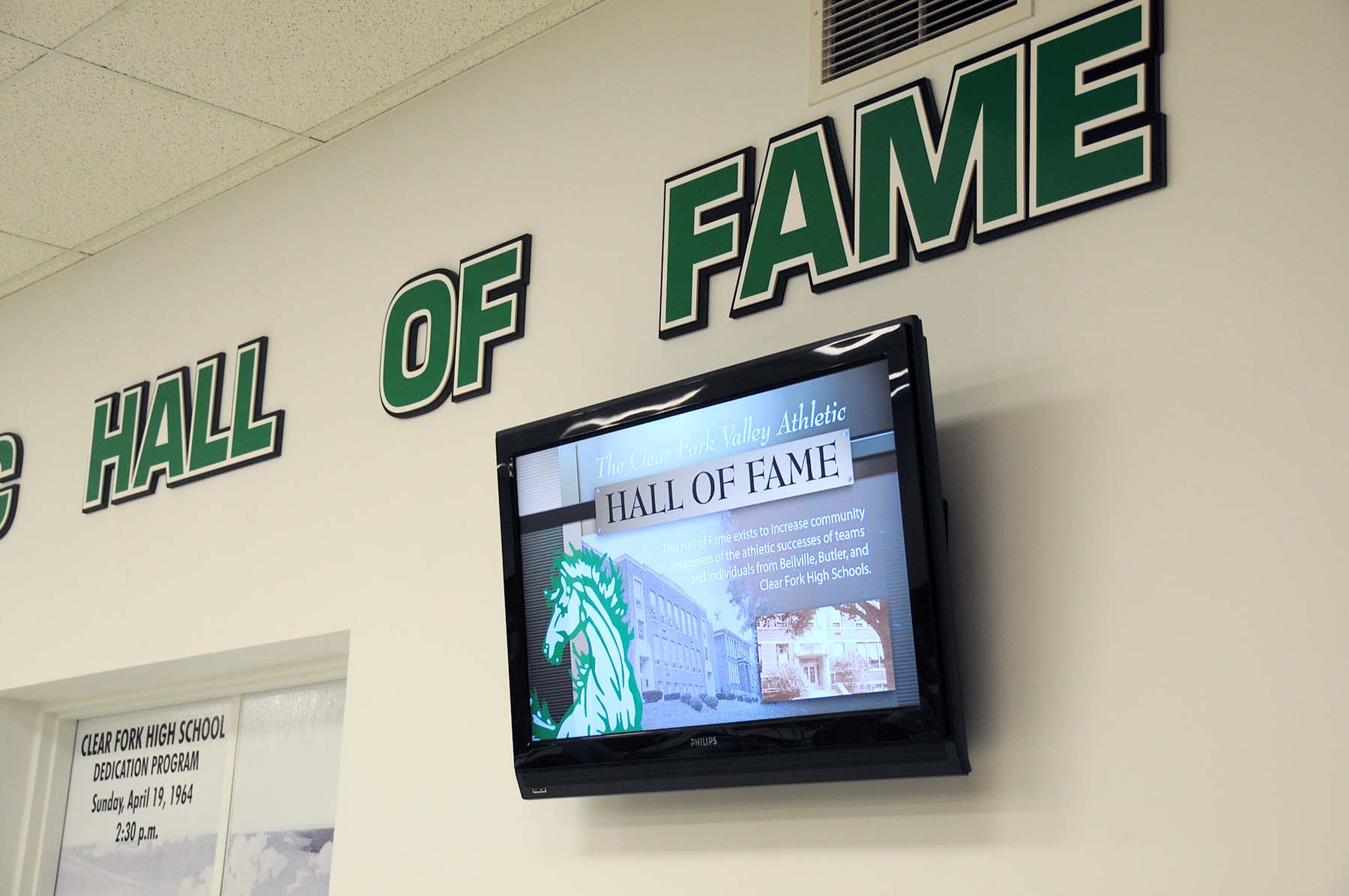 Skyline Chili
Restaurant owners, operators, and managers know that one of the best ways to increase revenue is by promoting your restaurant to your captive audience.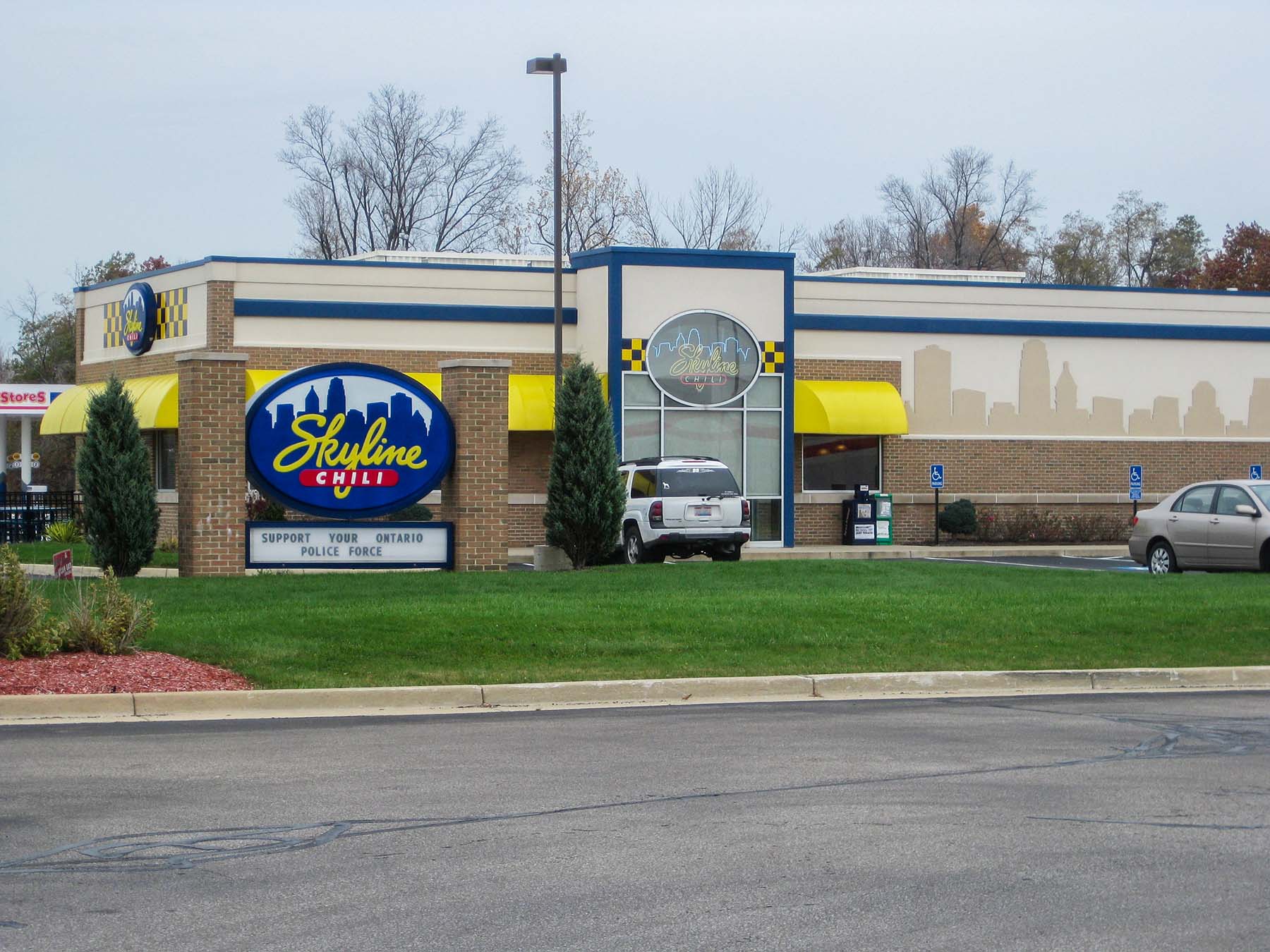 Park National Bank
Several branches of Park National Bank already had electronic signage at their locations but the service promised did not match the performance given.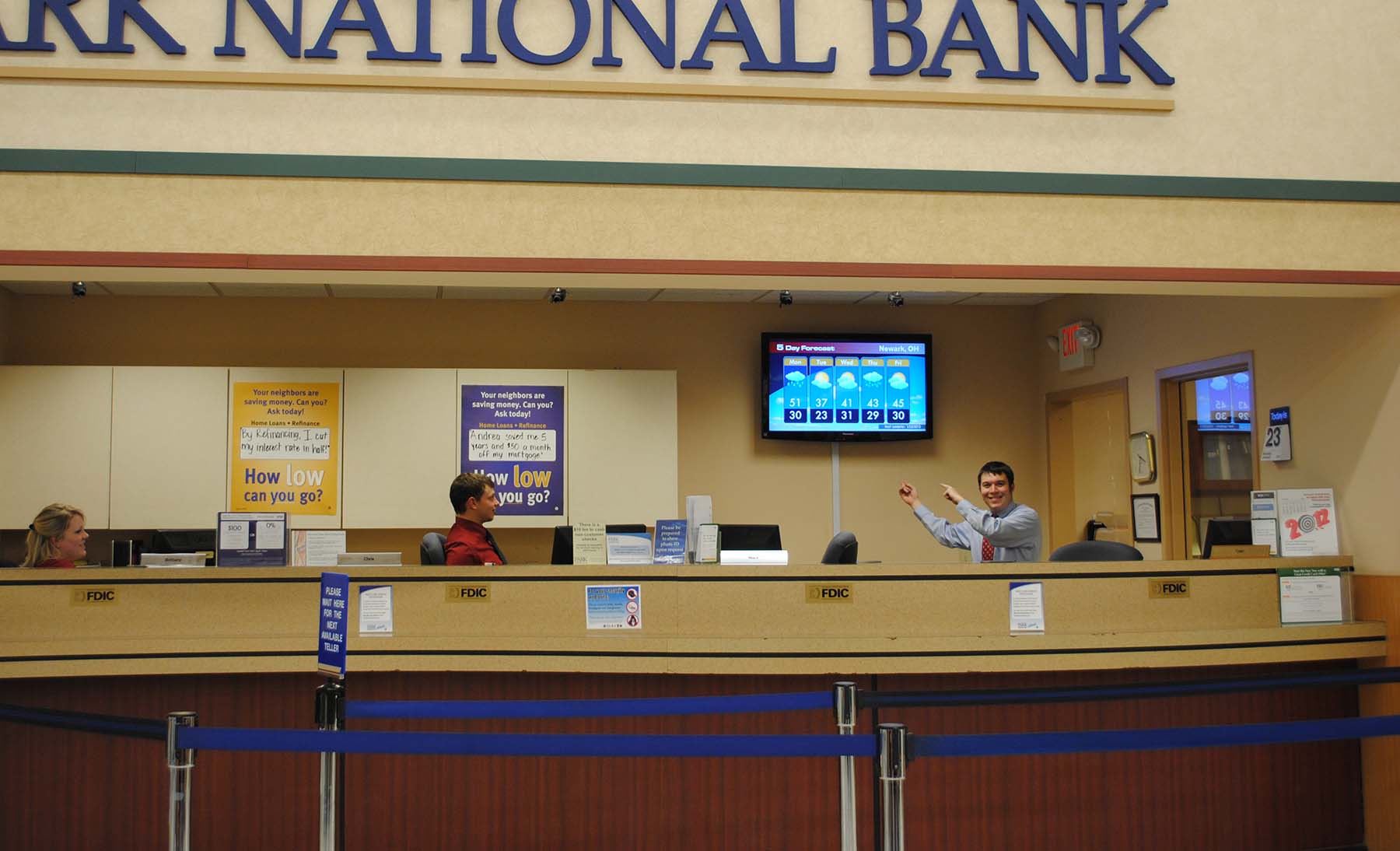 Ready to improve your communication?
Start using our tools now to see how you can add value to your organization.