Variety is the spice of life! One of the greatest benefits of your Retriever Digital Signage is that it's quick and simple to build, design, and schedule. As a result, many of our customers "set it and forget it." Which, is a huge perk when you have lots to do.
To maximize impact with your viewers, however, it's a good idea to periodically mix it up. Here are a few simple and fast ways to breathe new life into your content (without paying a graphic designer):
Change the Background on Your Slides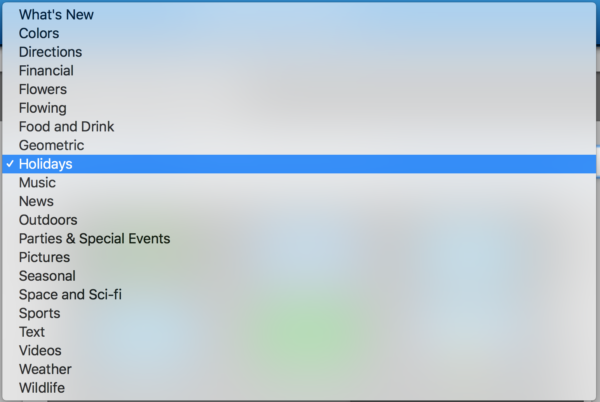 Did you know we provide dozens of themed backgrounds for slides in any color you need? The most challenging decision you'll have to make is which background to choose. You can even select "Videos" and upload your own video of choice and overlay text.
Add Something Interesting
We see a much higher level of engagement when our users pepper their slides with trivia, news headlines, weather updates, and other slides that are purely interesting and non-promotional. Once again, we've saved you the hard work and pre-built these slides. Simply select Richland Source, Trivia, or Weather slide categories and drop in your favorites.
Re-order Your Slides
If your slides have been in the same order for awhile, try shuffling them to break up the routine, particularly if your viewers see them on a regular basis. This is easily done by simply dragging and dropping the slides in a new order on any playlist.
Add New Relevant Information
It can be easy to forget to update your Retrievers with the latest and greatest, especially if you only check in on them periodically. Take this as a reminder to showcase your latest achievements, share upcoming events, and spread the news about exciting details today!
Our team loves to help you find new and better ways to communicate with your clients and employees through the Retriever Digital Signage system. Contact us and we'll help you brainstorm new, innovative ways to take your communication strategy to the next leve.