As small business owners, we know what it feels like to wear all the hats. Small business owners are at once the CEO/CFO/COO/VP of Marketing/Secretary and more. It's critical for a jack-of-all-trades that whatever they do to promote their business is easy, fast, and effective so that they can spend their time on other things.
We created the Retriever Digital Signage to be so easy to use that your dog could create your signs (well, if he can spell). When you login to edit your signs, there are no questions about where to navigate – all your signs are listed in nice, large font-size along the left side of the dashboard.

We're constantly adding new pre-built slides and templates into the system, but we don't want you to have to dig for that, so we make it easy for you to peruse when you login.
Once you select the screen you're working on, the building couldn't be more simple. Simply add, move, or edit a slide in a few moments using our clean and straight-forward interface.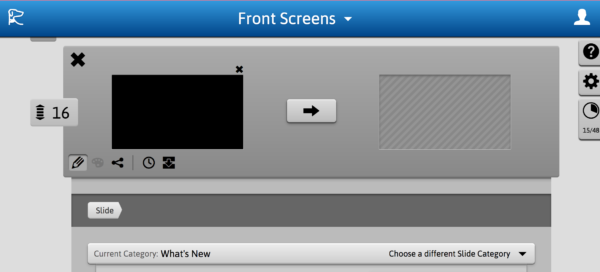 Once you select the slide you want to use, you can run it as-is, or edit the "Slide Details" to customize as much or as little as you like.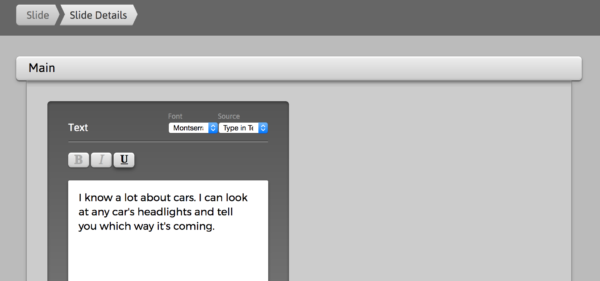 You don't have to wonder whether your changes have been saved, because your work area shows you exactly what your slide will look like without even needing to refresh.

Have a slow day or a summer intern? You can schedule all of your signage for the year if you want! Schedule exactly when you want your signage to publish and unpublish, as many times as you like. That way you don't have to babysit your signage, it's just done!

Once your slides are the way you want them, it's easy as pie to duplicate them to other screens. Select the screen you want to display the slide on and roll your mouse over the positions to see what's currently on that slide.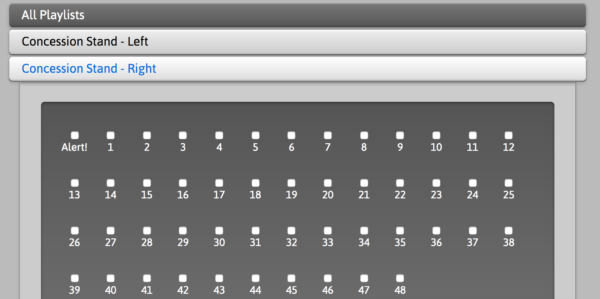 All of this management can be done in a few minutes, and you can move on to more important things, while you tell your story and promote your business effectively with brightly colored video and images to your customers.